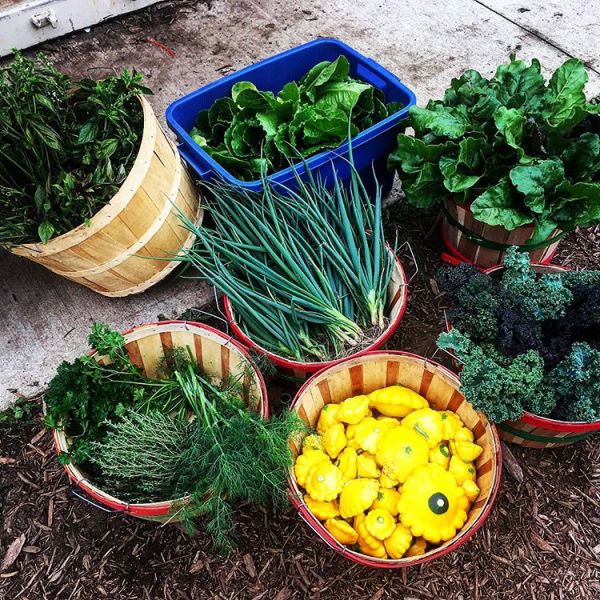 The Trent Market Garden's (TMG) 2017 Community Supported Agriculture (CSA) program is a first for the farm and is

one that is uniquely

designed to suit the needs and infrastructure of the farm.

Being the TMG's first attempt at a CSA program, we are setting a modest and realistic goal of

securing 15 members for the 2017 season. Each membership includes a share in the TMG's harvest for the 2017

season and the chance to participate in workshops that are being designed with a flower famer and

garden specialists. 
The goal of the community supported agriculture program is to expand the reach of the farm by building new links with the community on a more personalized basis. 

The

CSA

program is the TMG's way of further building a culture of food sustainability that is based on a direct connection

between the farm and its stakeholders. In order to achieve this, the TMG's CSA program is primarily designed for Trent

University faculty, staff, students, and alumni and priority will be given to these members of the community in the instance

that there is greater demand than there are shares.
Shares are a direct investment in the farm and the site of production of members vegetables. This helps to generate the funds required to hire the necessary staff, get production started and ​to invest in the farm's operational and infrastructure needs. The Trent Market Garden believes that as a site for civic agriculture it should be giving back to the community, and therefore a portion of total share sales will also be used to help with various community outreach programs and other garden related initiatives. All revenue generated from the sale of shares will be divided

up as follows: 70% wages for Trent University students who are studying or researching sustainable agriculture, 20% production

and farm reinvestment, and 10% community outreach. 

​
A full share costs $400.00 and a half share costs $200.00, and both get you weekly vegetables for the entirety of the season. Understanding that some may not be around all summer, half shares can be used in one of two harvest times: the spring/summer or the summer/fall harvests. Adjustments for vacation time are available for all members. A deposit of half the value of a full season share (i.e. $200.00/$100.00) is due upon sign up and the balance is due by August 4th (8 weeks later).   
For a half season share of 8 weeks, a deposit of $100.00 due upon sign up and the balance due four weeks into their selected harvest times (July 7th 2017 or September 1st 2017). All deposits are non-refundable. 
The Trent Market Garden can make other payment arrangements if need be on a case by case basis.  
​Each share buys its value in farm credits and these credits are divided up into a weekly fixed amount. These weekly credits are then used by the member when selecting the vegetables they want each week. This year we are aiming for a 16 week harvest period starting mid June.

​​

 

 

 

 

 

 

 

What is exciting about this year, is that the TMG is trying something new by utilizing the farm's hoophouses to their fullest extent.

​

With the soil in the hoophouse protected from freezing over the winter, production of early seasonal crops is set to begin mid

April with an anticipated harvest time by mid June. The hoophouses are also key in extending the season for certain crops and last year the TMG was able to harvest well into October.
​​

Understanding that much of this is a learning curve for the TMG in its first CSA program, farm credits will be adjusted in the spring to reflect actual start date, and if need be again in the early fall based on the anticipated end of harvest.It is important to note that by investing in the CSA program, members share in both the benefits and risks associated with
farming and agriculture projects.
Although the Trent Market Garden will always strive to provide the approariate amounts of vegetables in relation to the value of weekly credits, this may not always be a possibility due to factors well beyond our control such as weather and property damage. The TMG is nonetheless committed to ensuring its members their fair share of the fresh

​

produce the land is willing to provide.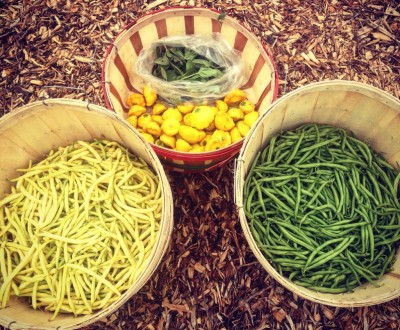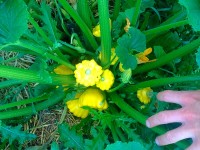 Full Share @ $400.00 = 400 Credits
​16 weeks = 25 credits ($25)/week
Half Season @ $200.00 = 200 Credits
Full season 

16 weeks = 12.5 credits ($12.50)/ week
Half season (spring/summer or summer/fall)  

8 weeks = 25 credits ($25)/week

​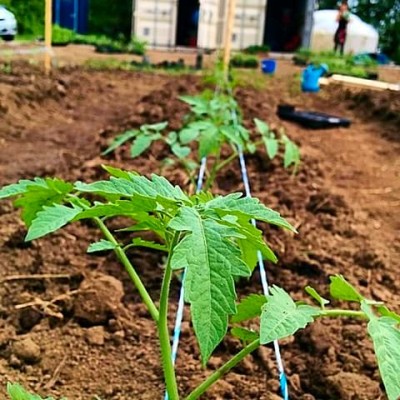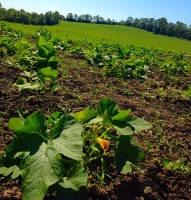 How it works

Members will be able to pick up their choice of vegetables at the farm every week. The pick-up days

and

times ​

​​are Fridays 3pm-6pm and Saturdays 9am-12pm. If need be other arrangements can

be made

however the

weekly harvest is designed to help with successive planting and staffing.

​​   
When members arrive at the farm there will be fresh vegetables already harvested to choose

from. There may be times when some products will be left on the plant and picked as they are needed, for example many of the fresh herbs. In these cases, we encourage our members to have a stroll through the gardens with our staff and pick the vegetable they would like to have. The goal is to ensure that the right vegetable finds the right table allowing members to select the vegetables they want for that week while staff take tally of credits being used. 
The vegetables available for the week will have an assigned fixed credit value. The TMG will rely mostly on a supply side determination for the assigned credit values. In times where harvest is bountiful certain items will be priced differently than when there are few to share. For example, a bunch of carrots may vary in price from 1.5-3 credits. Credit values will be assigned in various ways such as by weight, by each, or by bunch and the TMG will attempt to reflect average farmer's market prices. Members can count on an average of 8-10 items/week for a full share, while a half share may range from 4-6 items/week. Members can also purchase additional vegetables directly at the farm in times of a large surplus in harvests.
The Trent Market Garden does make an effort to also use surplus harvest to donate to local community organizations that help to feed people and will at times reserve surplus for these outreach programs. It is important that members also understand that along with the crops for the CSA the TMG is also planning production for Chartwells and at times harvests will be shared accordingly. In all cases, ther TMG is committed to ensuring members get their full week's worth of credits and a fair share of resonably priced fresh produce.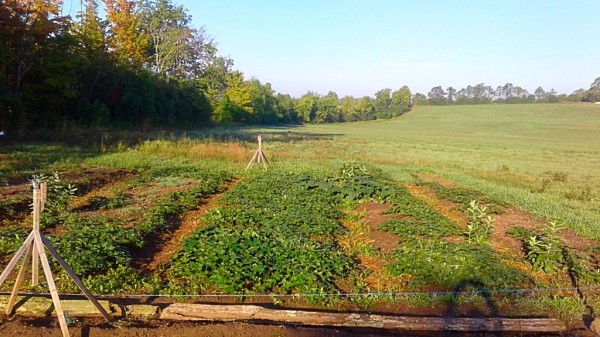 ​​

 

​​

Realizing that there is only so much we can do in order to time harvests with what the plants decide 

to do, there may be occasions

​​

when vegetables are ready in abundance earlier in the week. If this occurs, notifications will be sent to members to feel free to come by during regular farm hours if they would like to. 
​

The Trent Market Garden also realizes that sometimes our members simply need a ​
​head of lettuce and a bunch of

​ 

carrots on a Tuesday night. It would be far more enjoyable to have a head of lettuce cut fresh 

and 
carrots picked right from the ground then what might be found at the retail stores. This is why members are encouraged to stop in at the farm any time during our regular business hours and get what they may happen to need for that night or the next.    

 

​​
Each week, members must use a minimum of 75% of their weekly credits and may save the

​​

remaining ​​ 25% for use

​​

within the next two weeks. A maximum of 50% of weekly credits (2 weeks @ 25%) can be saved and all surplus credits must be used by the month's end. Once more the goal is ensure that there is enough produce to meet all our members needs and the monthly reset on credits helps with accounting and successive planting.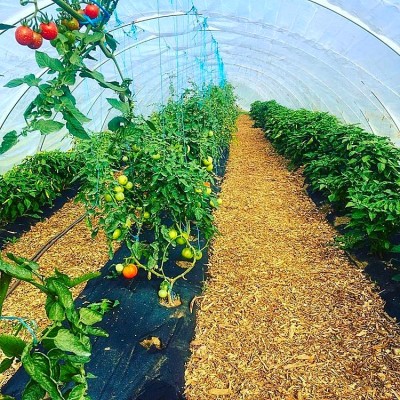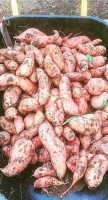 In keeping the farm gates open to our members when they need them to be, we are able to make sure that the farm to table link is there when our members need it most. In hopes of ensuring sufficient amounts of produce available for both drop ins and weekly pick-ups, only half of a member's weekly credits can be used prior to the set days of Friday and Saturday and they cannot be used Thursday.  


​​

 

The idea behind community supported agriculture extends beyond each person getting their own respective share

and touches on ​​making it possible for community members to all share in the fruits of the land. With this in mind, we ask our members to refrain from taking too much of any one product at any one given time. This ensures that

there is enough of everything for all to enjoy. For our members who enjoy canning and preserving, there are options

available to get the volumes you may require

outside of the CSA 

program. If this is of interest to you, please contact us before the end of May 2017.    

    


 

​​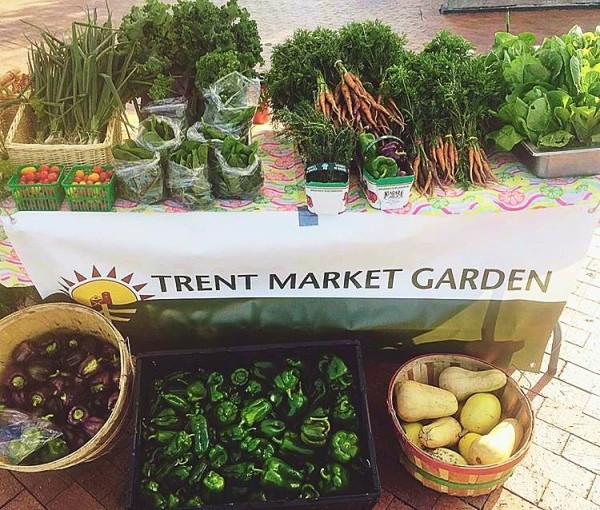 The Investment 

Over the course of the 2017 season, the Trent Market Garden will be planting a wide range of vegetables and herbs in hopes of offering members the chance to try something new while at the same time also enjoying many of the classic and seasonal garden vegetables. Having selected different varieties of the many vegetables members will get to choose from, the TMG aims to provide shareholders selection alongside familiarity.
Offering a diverse set of flavours of various vegetables, the TMG is also able to learn from members what their preferences are and in turn use this input when planning future CSA production schedules. Also, by trying various kinds of vegetables, the TMG is learning what strains of different vegetables do well in the area and how to work with the environment.   
The Trent Market Garden realizes that a site for agricultural production must be highly attuned to the needs and desires of the community that supports it, and the 2017 community supported agriculture program is a key step in acheiving this goal. Membership in the community supported agriculture program of the Trent Market Garden is an investment in the future of the project and will help to assist the TMG on its journey towards aligning the farm more closely with the needs of the community.
At the same time, shareholders are equallly investing in students and the future of small scale sustainable agriculture by providing the means for the TMG to continue to be a site for teaching and knowledge transfer of food production. 
​

Our crops


At the Trent Market Garden we like to think of our role in the proccess of food growth as facilitaors and we strive to work with the entirety of the ecosystem that enables food growth. In order to do so, we practice organic and agro-ecological growing methods. We do not use chemical fertilizers or herbicides and for pest control and plants bacterial issues the Trent Market Garden uses organic approaches and relies heavily
on informed research and the advice of experts in the industry and at Trent University. We also use a variety of annual and perennial cover crops in hopes of helping with weed control and soil nutrient building capacity. 
With

a

desire to do agriculture differently the Trent Market Garden believes in working with the land and recognizes the need to reduce its

impact on the environment. In doing so, not only does the TMG play its role in the shift towards a more ecologically sound way of

farming, but it also helps to ensure the long term sustainability of the farm. At the TMG, environmental stewardship goes hand in

hand with agriculture.   
The Trent Market Garden is conscious of the importance of selecting the right inputs for the farm and does all it can to ensure the quality of its seeds. For 2017, the TMG has sourced a large portion of its seeds from a long standing and reputable seed company: William Dam Seeds . The Trent Market Garden tries to use organically cultivated seeds whenever possible, however not all varieties are availiable. All of the seeds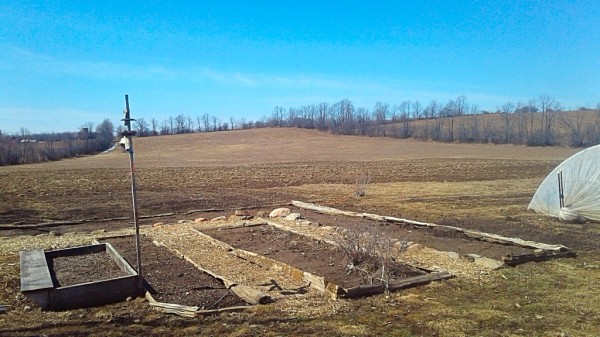 This year's planned crops are listed below with anticipated harvest periods. As with so many things agriculture, both the

​ 
availabilityand

timing of the

vegetables listed below are

estimates and not guaranteed because they are very much dependent

on

weather and

the

way the plants behave and

therefore are subject to changes. Potential members are asked to remember that

by

investing in the TMG, members

share in both the benefits of a bountiful harvest, but also the risks associted with agricultural

producton.

The Trent Market Garden is fully

committed to providing their members with

their fair share of harvest and will strive

to meet

these ends as best as possible. 
Two early varieties of carrots and early season beets.

Early butterhead lettuce followed by two varieties of mini romaine and salad bowl, as well as baby leaf salad mix.

Various varieties of both kale and spinach, two strains of peas, and swiss chard

Summer squash, cherry tomatoes, yellow and green bush beans.
Fresh herbs like parsley, cilantro and chives and garlic scapes.
    


Midsummer and throughout August:


2 varieties of cherry tomatoes and roma tomatoes,
along with cluster and regular tomatoes.


A wide range of peppers including bell, habanero,
jalapeno, banana and sweet peppers.


Eggplants, summer squash, bush and pole beans
and corn.


Several varieties of lettuce, carrots, beets, spinach,
kale, chard.


Herbs including thyme, 2 varieties of basil, oregano
and dill.
    


September – Mid October:

​ Squash, pie pumpkins, yams, potatoes, garlic and onions.

Tomatoes, peppers, corn, peas and various herbs.

Carrots, beets, spinach, kale, chard and butterhead and salad bowl lettuce.


* Workshops are in the developmental stages and more information will be made avaible in June.